Scrambled Eggs, My Way
---
Warm, tender, creamy bites of buttery egg that melt in your mouth. That's what I'm talkin' about.
Pumpkin Bread/Muffins/Mini-Muffins
---
Very moist and deeply satisfying, this pumpkin bread is made with the comfort spices of clove and cinnamon, with walnuts and dried cranberries or chocolate chips,...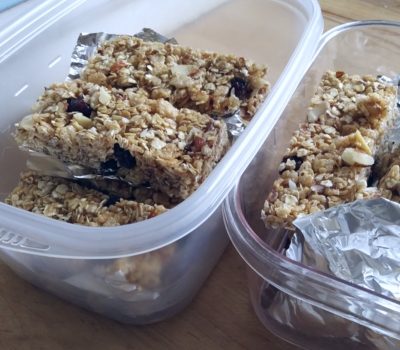 Chewy On-the-Run Breakfast Bars
---
Chewy-crispy fruity chocolaty grab-and-go breakfast bars for everyone in the family who has a busy life.