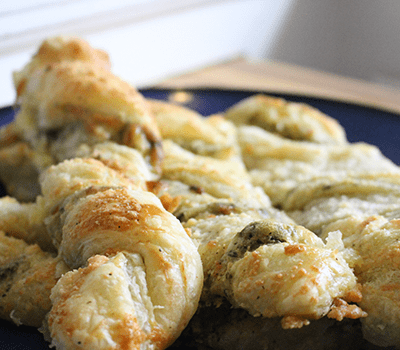 Cheesy Pesto Twists
---
Crispy, flaky, cheesy, pesto-y bread-stick things. Cheese inside and out!
Pumpkin Bread/Muffins/Mini-Muffins
---
Very moist and deeply satisfying, this pumpkin bread is made with the comfort spices of clove and cinnamon, with walnuts and dried cranberries or chocolate chips,...
Yummy Bread Oil Dip
---
For special occasions with crusty bread, or keep it in the fridge to season spaghetti sauce, pizza sauce, and whatever your imagination comes up with.