Vanilla Cinnamon Maple Whiskey Sour (Alchohol Optional) : A Cookalong Podcast Quick Bite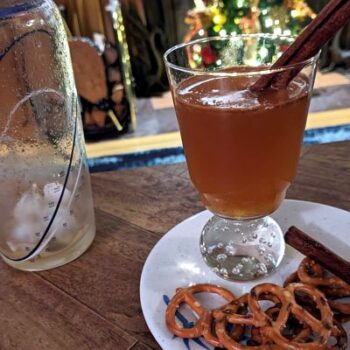 Wow! Many amazing flavors surprisingly combined in one drink, and they work together like a miracle. Alcohol optional! This might be the best cocktail I've ever had.
On mobile? Click "Listen in browser".
Difficulty Level
Easy
Hard
Needed Items
Durations
Ingredients
1 ounce whiskey of your choice
1 ounce refrigerated apple cider
1 ounce lemon juice
1/4 tsp vanilla extract
1/8 tsp ground cinnamon
Ice
Number of Servings
1 (but you can easily make several)
Equipment
Cocktail shaker or jar with tight-fitting lid
Do-Aheads
Additional Notes
You can replace the cider with more whiskey, or the whiskey with more cider.