Homemade Pizza in Less than an Hour : A Cookalong Podcast Quick Bite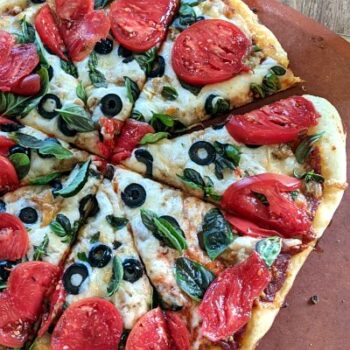 Crave pizza at 5:PM, eat a homemade one before 6:PM. Easy, fast, fun, and tasty!
On mobile? Click "Listen in browser".
Difficulty Level
Easy
Hard
Needed Items
Number of Servings
Equipment
Do-Aheads
Additional Notes
Quick Bite recipes are so fast and easy that you don't need the details in advance. Just listen!