Chocolate Dump Cake : A Cookalong Podcast Quick Bite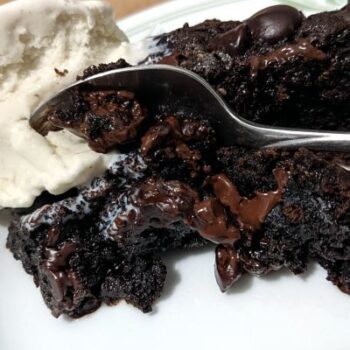 This decadent dessert takes only five ingredients. Fast, Easy, Fun.
On mobile? Click "Listen in browser".
Difficulty Level
Easy
Hard
Needed Items
Durations
Ingredients
Only 5
Listen for Details
Number of Servings
Equipment
Do-Aheads
Additional Notes
Quick Bite recipes are so fast and easy that you don't need the details in advance. Just listen!